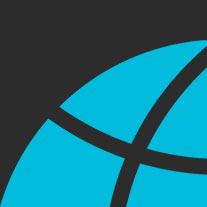 For Distribution:
March 13, 2012
http://vtdigger.org/2012/03/07/vermont-towns-reject-smart-meters-bennington-dorset-manchester-and-sandgate-%E2%80%A8vote-against-rollout-in-landslide/print/
Vermont towns reject smart meters: Bennington, Dorset, Manchester, and Sandgate
vote against rollout in landslide
Posted By Press Release On March 7, 2012 @ 9:15 pm In Press Releases | 8 Comments
Contact: Jesse Mayhew, Campaign Manager
Phone: 802-779-0500
Email: info@wakeupoptout.org
During Town Meeting Day, March 6, 2012 four Vermont towns expressed their concerns about the pending rollout by voting against smart meter implementation in their respective communities. The towns of Bennington, Manchester, Dorset, and Sandgate all overwhelmingly chose to reject smart meter rollouts. Although the votes were nonbinding, their outcome is the latest sign Vermonters are becoming increasingly concerned about the impacts smart meters have on their health, privacy, and security.
"These results come from communities where the roll-out has already begun or is set to begin soon. We are not surprised by these results because it is clear that as Vermonters learn more about wireless smart meters, the less they want them in their community," Said Wake Up Opt Out Campaign Manager Jesse Mayhew.
Manchester resident and Wake Up Opt Out campaign member Tina Victor said there were three main reasons why residents voted against the meters, "Vermonters are voting against smart meters because they are concerned about their privacy, worried about health implications, and think the whole process has been rushed without enough public input or awareness."
Victor continued, "It is our hope that these votes and recent public opposition to smart meters is enough to get our elected officials and regulators to stop listening to the utilities and start listening to the people's concerns."
The Wake Up Opt Out Campaign said the votes were the latest evidence that this is a growing and important issue for Vermonters,.
"We've seen the traffic to our website grow everyday since its launch. We've seen the number of letters to the editor in local papers swell. And now we see four towns directly express their concern. It's very clear this is becoming a much larger issue, and is likely just the beginning of Vermonters speaking out."
Mayhew continued, "It is also worth pointing out that no towns that discussed smart meters voted in their favor."
Summary of Results:
Bennington – Voice Vote for "One year moratorium on installation of smart meters" – broad support with only a "few nays" reported.
Dorset – Australian ballot to "oppose installation of wireless smart meters" – 292 in favor, 197 against.
Manchester – Floor vote to "Oppose the installation of wireless smart meters" – 94 in favor, 48 against.
Sandgate – Floor vote to have Select Board write letter of opposition – 54 in favor, 0 against (unanimous)